Adding Value to Your Condo: How New Windows Impact the Price
Posted by Mark Walker on Tuesday, April 19, 2022 at 9:34 AM
By Mark Walker / April 19, 2022
Comment
Homeowners are constantly seeking renovations that will add value to their condos. But taking into account that most renovation projects can be time-consuming and expensive, it is necessary to pick only those that instantly add value.
That is why windows are perfect improvements for your condo since they provide instant appeal and are the first things potential buyers notice. Our team has reached out to a few Kelowna window installation experts and asked them what's essential regarding new windows for condos.
Interested? Keep reading to find out how windows can improve your condo's value.
Top Reasons to Consider Window Replacement Project for Your Condo
1. Energy Efficiency
Replacing your old windows with energy-efficient ones ensures better performance of your HVAC system. When your AC or heater works more efficiently, you'll enjoy more comfortable and consistent temperatures year-round. This ultimately reduces your energy bills since new Energy Star-certified windows are up to 55% more energy-efficient than standard models.
2. Noise reduction
Did you know that your windows can reduce noise pollution drastically? New double-pane windows with vinyl framing can reduce up to 95% external noise. That can be your selling point for homebuyers in a noisy environment.
3. Boost Your Home's Curb Appeal
When selling a home, consider the overall exterior appearance or curb appeal. So, if your windows are outdated, install new ones to attract prospective buyers and add value.
4. Improve Your Home Security
If your windows have a single pane and broken locks, consider getting replacement windows with multi-panes and new locks to improve your home security. Some window styles, such as awning and casement, also provide an extra layer of protection as they're too narrow for any intrusion.
How Soon Should You Replace Windows?
The longevity of a window often depends on the materials and maintenance. If you're not sure when to replace your windows, here are some signs of aging to note.
● Moisture or Condensation Between Panes: moisture build-up between double-pane windows implies that a broken seal allows condensation on the interior of the outer pane.
● Higher Energy Bills and Draftiness: You have a drafty window if your curtains move while the windows remain closed or the window sits out of plumb. Energy.gov reveals that air leaks in windows can increase your cooling and heating bills by 10 to 20%.
● Window Stickiness: If you've painted the windows shut, the windows might become sticky due to wet elements.
● Visible Rot or Warping: If you notice discoloration, softness, or bending in your window frames or sashes, it might be an issue of moisture in the wrong place. At this point, the windows require a replacement or repair.
If you notice any of these problems, but your windows aren't too old (less than ten years), you may consider hiring a pro to fix them or do a retrofit.
However, if your home is in a high-risk location with specific extreme weather requirements that the windows don't meet, you may need to replace the windows sooner. Storm window replacements could improve your homeowners' insurance (wind protection upgrades) by about 15% credit.
How Much Value Will New Windows Add to Your Condo?
New windows have high return rates, and choosing energy-efficient options will further boost the return. However, you'll need to perform an upscale upgrade to enjoy the full value of the new windows, as minor upgrades don't offer as high returns.
According to Remodeling Magazine's recent cost vs. value report, an upscale window replacement (vinyl) has a 73.4% return ($12,330 return on expenses worth $16,800). An upscale window replacement (wood) yields a 70.8% return ($14,530 return on expenses worth $20,526).
Window replacement has a higher return rate than several other home renovations, such as an upscale kitchen remodel (60%), composite deck additions (69%), and midrange kitchen remodels (62%).
Which Is More Energy Efficient: Double-pane or Triple-pane Windows?
Energy efficiency is essential in both the warming and cooling seasons. Windows reduce about 30% of your home's heating energy. About 75% of sunlight passes through double-pane windows to become heat in cooling seasons. Replacement Windows can help lower bills and improve energy efficiency.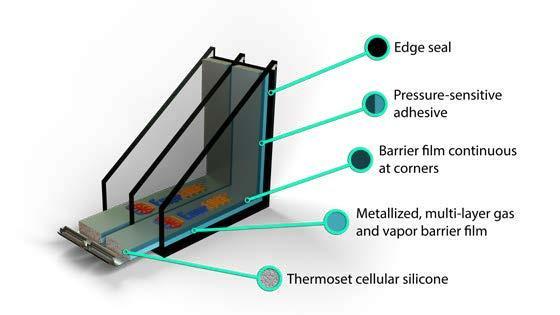 The savings depends on the climate, the season, the attachment type, and how it's used. Choosing between double-pane and triple-pane windows depends on your preference. Each home is different, and you need to assess the windows in each room separately.
● Double-pane Windows
Double-pane windows with a minimum of 'A' rating are ideal for south-facing rooms. They allow the passage of more energy from the sun, helping you enjoy the free heat. Double-pane windows are also more affordable than triple-pane and are often a popular option due to their excellent all-round performance.
● Triple-pane Windows
Triple-pane windows are up to 50% more energy-efficient than double-pane units. They are ideal for north-facing rooms that are frequently cold and prevent excess natural light.
Your home might likely not require triple-pane windows in all rooms, so ensure to discuss with professionals to help with the ideal combination your home needs.
Want to Save Money When Replacing Windows in Kelowna? Claim the Rebate!
If you want to save some extra when going with new windows for your condo - you can be eligible for 2 rebates program for Kelowna homeowners:
Canada Green Homes Grant
This grant is available throughout Canada and helps homeowners in different regions to improve energy efficiency by providing financial support from the government. In brief, the perks are as follows:
● Up to $5000 financial support
● $250 per rough opening
● Homeowners across Canada
● Eligible are only ENERGY STAR-certified products
British Columbia Energy Efficiency Rebate Program
This one is available for homeowners residing in British Columbia (hence for Kelowna) and offers the following benefits;
● Up to $2000 rebate
● Eligible are only Natural Resource Canada's certified fenestration products
These programs are great opportunities for homeowners to claim additional financial support when renovating their condos but require some preparations and help from experts to claim the grants.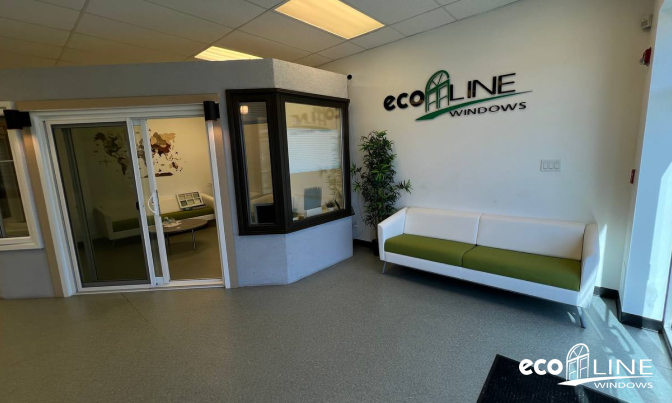 So make sure to reach out to Kelowna windows and doors experts to ask whether your property is eligible for any of these offers and how to claim them. Good luck!