How To Choose a Property Manager - A List of Kelowna's Best
Posted by Mark Walker on Monday, April 8, 2019 at 9:23 AM
By Mark Walker / April 8, 2019
Comment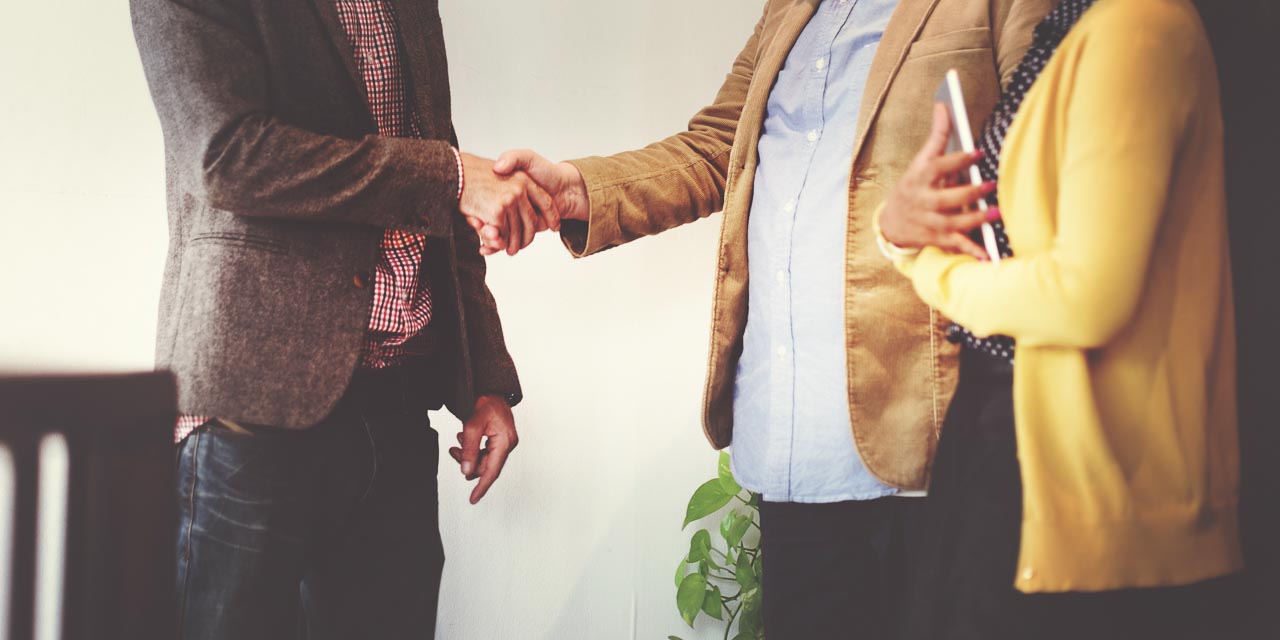 Property managers are an asset to many landlords. In many cases tasks like marketing the property, screening and sourcing tenants, collecting rent, handling repairs and maintenance, and, in the worst cases, facilitating evictions, are only some of the services provided by property managers. While they are undoubtedly helpful, it might feel challenging to choose the right one.
Below is my list of some of Kelowna's top-rated property managers (in no particular order) followed by the most critical questions you should ask when choosing a property manager for yourself.
Highpoint Realty Ltd.
From Lakeshore to view properties, Highpoint Realty specializes in property management for 'quality executive homes', Highpoint Realty works to source maximum revenue while reducing the impact on the property itself.
Pacific Quorum (Okanagan) Properties Inc.
With offices in Kelowna, Penticton, Salmon Arm, and Sicamous, Pacific Quorum is a large property manager specializing in residential, commercial, and strata property management.
Associa British Columbia
Offering management services in Canada, the United States, and Mexico, Associa serves nearly 4 million homeowners.
Associated Property Management
Offers services to residential investors, strata owners, commercial property owners, and vacation homeowners too.
Real Property Management Pinnacle
Ready to manage all kinds of property types (houses, condos, duplexes and more), Real Property Management is 'innovative, advanced, firm, flexible and cost-effective'.
So, yes, I highly recommend all five of the property management firms listed above, but it's essential you find the right fit for you.
Here's what you should ask before hiring a property management firm in Kelowna.
1. What Are The Fees and What's Included?
Of course, the cost is significant when managing an investment property. After paying for property management, it's important you still have healthy cash-flow. And, you'll want to know 'what you get' for what you pay. In other words, what services will be included.
Typical services include services like marketing the property, tenant screening and selection, rent collection, maintenance and repair coordination, emergency response services, bookkeeping, and more.
Speaking with several property management firms will help you get a better sense of cost and expected services.
2. How Many Properties Do You Manage?
Sure, it's helpful to have an experienced property manager (one who's managed many properties), but a firm (or an individual) managing too many properties at once might leave your investment overlooked and neglected.
And sadly, there's no perfect answer either.
Upon receiving the answer, you might be left using your best judgement to determine whether the firm (or the individual property manager) is stretched too thin.
Paying attention to email and phone call responsiveness might offer you a sense of their workload, with quick answers to your inquiries acting as a good sign.
3. What Are The Terms of the Contract?
It's necessary to have a written agreement between you and your property manager. A written document will flush out and clarify expectations on both sides. Like most contracts though, a property management agreement might feel a bit wordy and complicated at first.
Consider reviewing the contract over a few days (rather than signing it on the spot) and flag the sections that aren't clear to you. You can then ask your property manager to further explain specific sections of the contract.
4. How Will My Property Be Marketed?
If you're looking to maximize revenue, it's crucial your property manager is an effective marketer too. From posting your property on their company website to social media strategies, you'll want to know how else they plan to spread the word.
5. How Will Rent Be Determined?
Not only do you want to have a sense of the rent your property manager believes they can achieve for your property, but you'll also want to know their pricing strategy should they struggle to find a tenant.
Consider asking how long they market a property before considering a rental reduction? And, if they can suggest a 'typical' rent reduction?
6. How Will Tenants Be Screened?
While checking tenant references is fairly typical, consider asking how many references will be checked, and what is asked of each reference? Additionally, you'll want to know any other screening criteria - like whether the property manager will conduct a credit check. Tenants have been known to use "fake" references; it's a lot harder to embellish a credit report. Lastly, will you be involved in actually selecting the tenant or will all that be left to the property manager.
7. How (and When) Will Rent Be Collected and Remitted to Me?
You might be quick to assume that rent would be auto-deposited into your account each month, but this might not be the case. Some property managers might print checks. Rather than making an assumption, be sure to ask.
8. How Do You Handle Maintenance and Repairs?
Imagine your tenant is living in your property when the furnace quits in the middle of winter. Professional property managers should have clear procedures for handling both emergencies and general maintenance. You'll want to find out if they have an emergency number, and who they send in for repairs? Additionally, ask whether they work with preferred vendors and pass preferred pricing on to you.
The Bottom Line
The more property managers you speak with, the better sense you'll have of the firm that's the right fit for you. And, while someone might be perfect on paper, you'll want to make sure you'd feel comfortable working with them. Due diligence will go a long way to ensure you hire a property manager who maximizes revenue, protects your property while minimizing unnecessary costs.
Are you looking for a rental property? Feel free to use the search functions built into our website to fine-tune the areas, features and price range you're looking for; once you've got your shortlist in mind or if you want to avoid bothering with this entirely! Give the Kelowna Condos Team a call at (833) 88-CONDO (26636), and our investment specialist will be glad to help.