Avoid Issues When Buying A Condo With This Checklist
Posted by Mark Walker on Sunday, February 23, 2020 at 1:19 PM
By Mark Walker / February 23, 2020
Comment
Buying a condo can be pretty overwhelming. There are a ton of things to keep up with, that can be confusing and even intimidating, especially if you're a first-time condo buyer. To help with this, we've put together a handy condo buyer's checklist that can help you keep track of what you need to do, depending on the type of condo that you are buying. Along with each item will be a description of why it's important or what you should do.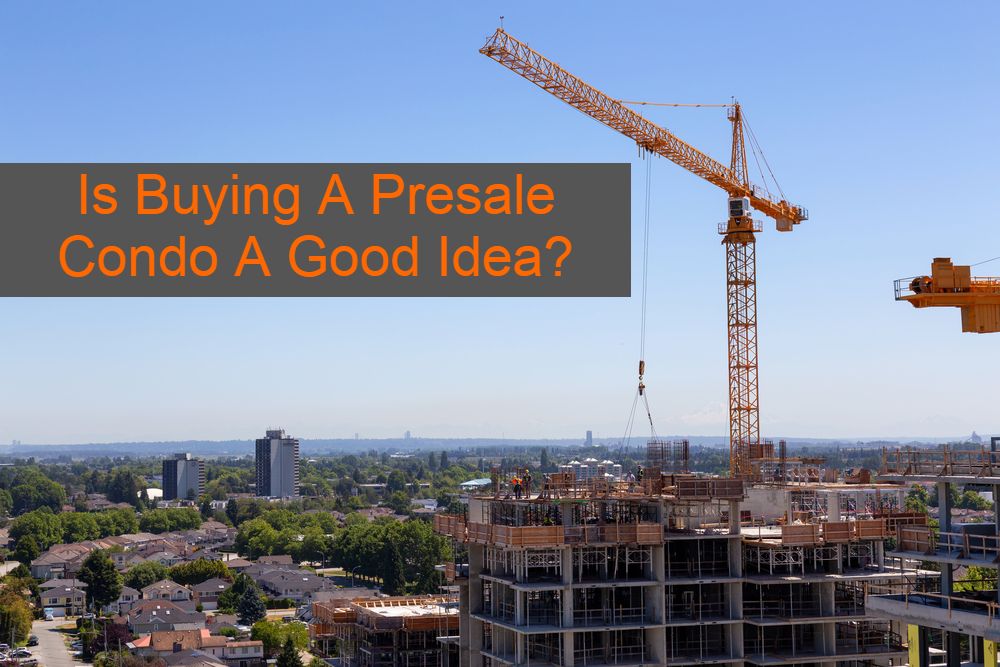 Pre-sale Condo Buyers Checklist:
Make sure that the developer gave you a disclosure statement. British Colombia requires these documents when buying a pre-sale condo unit. Once you have them, be sure that your real estate agent thoroughly goes over it with you so that there are no supprises.
You need to be sure that your financing is in place. You should get in touch with your mortgage broker or bank to arrange a mortgage. Hopefully, your mortgage broker will be able to have your mortgage approved before removing subjects so that once you get notice of the closing date, you'll be ready to go.
You need to consider market conditions and the expected closing date. If the market depreciates before possession, you will have to come up with the difference in price.
Before buying the pre-sale condo, check out the developer's history in the industry before anything else. Have they had a history of delays during any part of the process? Do they have any pending lawsuits? Do they build condos in an environmentally friendly way? You should also find out if the developer allows for assignments in the case that your situation changes in the next few years and you can no longer occupy the unit.
You should find out what the condo fees will be, and figure out how they will impact you when combined with your mortgage payment, any insurance premiums and taxes. Remember that the developer is usually quoting the LOWEST fee allowed by law and they could go up after possession.
You will be doing a pre-occupancy deficiency walkthrough. It's very important to look over the property and note any deficiencies so that the developer can get them fixed before you move in.
Resale Condo Buyers Checklist:
What are the fees that the Condo or Strata corporation charges per month? How often have they increased Strata fees? Budgeting the fees in with your monthly mortgage payment will be what makes or breaks the sale for you. It's also wise to review the meeting minutes of the condo to see how often, if ever, they've levied special assessments. If the fees are low but they are charging thousands of dollars in special assessments every year, it's a very bad sign.
Going with the above, you need to check how the finances of the condo corporation are doing and if they any special assessments coming up. What kind of contingency plans do they have in place for emergency repairs or issues? What sort of insurance does the condo have as part of the monthly fees? If they don't have sufficient insurance, you may be in trouble down the road.
Does the condo have any warranty coverage left? If it's under ten years old, it should have some of the 2-5-10 warranty coverage remaining. Be sure to check if any of the appliances still have remaining coverage left as well.
Meet the neighbours. You will be living next door to these people, only separated by a few walls, so you need to be sure that you can stand being near them. Likewise, they can give you valuable information about the condo that you might not have been in the minutes.
Make sure that the unit you're interested in doesn't have any outstanding condo fees or outstanding special assessments. You'll find this information on the Form B document that you will receive with the strata document package.
You might consider hiring a home inspector to inspect the condo and identify if the condo has any issues that will cost you money down the road. If the condo needs some repairs, you can deal with them before buying the condo.
This checklist should help you tackle the hardest parts of buying a condo in British Colombia. However, you should still consult with your LOCAL real estate agent to make sure that all of your bases are covered.
Remember, Condos are Complicated, Hire an Expert.