The Six Things You Should Consider When Buying a Vacation Rental
Posted by Mark Walker on Thursday, May 9, 2019 at 4:30 PM
By Mark Walker / May 9, 2019
Comment
Investments properties are a worthy consideration in places like the Okanagan. Not only do they produce revenue and appreciate in value but the tenants also pay down the mortgage. Different from long-term tenancies, vacation rentals are usually furnished and command a short-term premium. But, before you rush to purchase a vacation rental, you need to consider much more than your projected revenue less the expenses.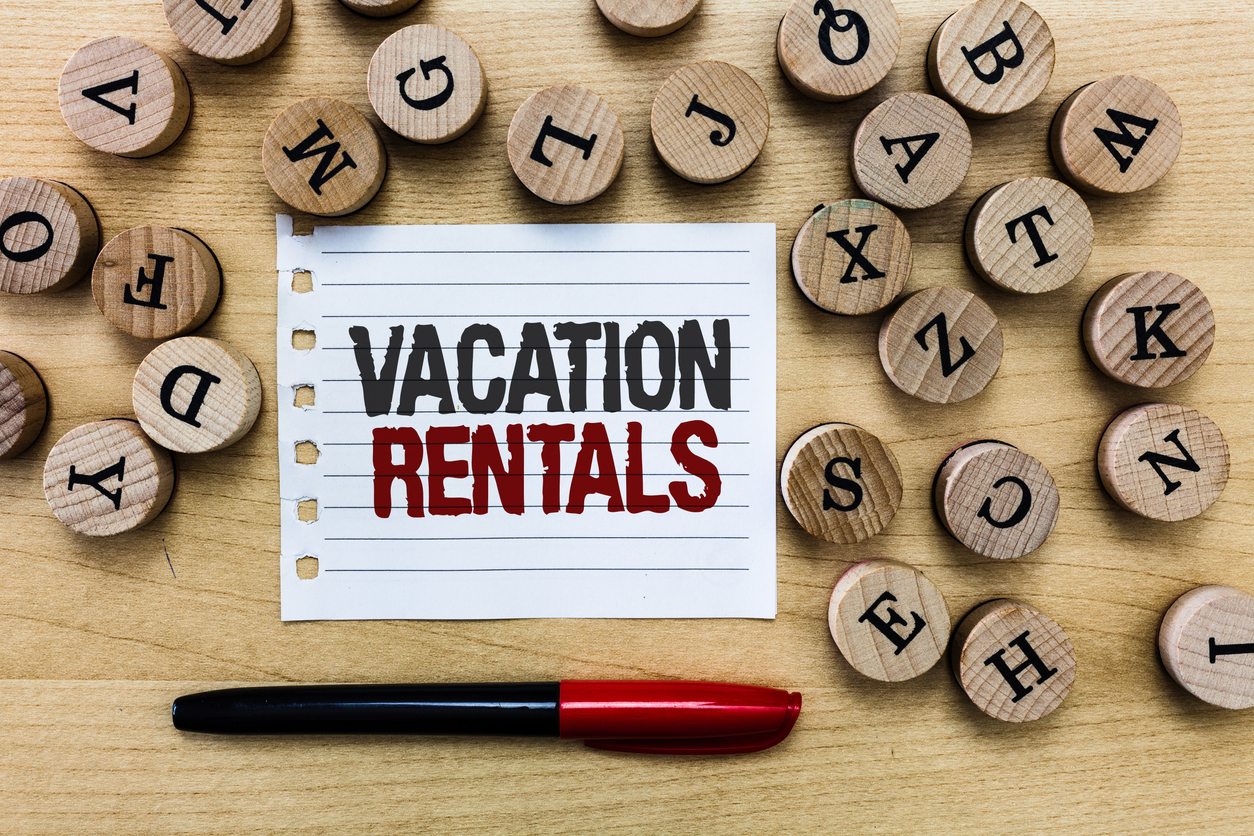 1. Consider the Tax Implications
Your accountant should be your new best friend when it comes to purchasing a vacation rental. First, you'll want to consider how potential rental income (less relevant expenses) will impact you (or your company's) taxation. Then, if the property you're considering is subject to GST, or has been subject to GST, you'll want to dig a little deeper. As short-term vacation rental properties can be seen as commercial businesses, their use may allow you, or the prior owner to defer the payment of GST on the purchase. Essentially, taxation is crazy complicated and it's absolutely worth having your accountant detail how it'll impact you before making your purchase.
2. Review the Strata Rules & Regulations
If the property you're considering is part of a strata, it's crucial you read the rules and regulations to ensure short-term rental use is permitted. And, beyond short-term rental use, you'll want to review everything else in the strata documentation - anything that might impact your revenue or your ability to rent. If the complex has a pool or fitness centre, for example, and it'll be closed for a significant renovation, it could impact interested tenants? Or, if you're looking to use an electronic lockbox so tenants can conveniently access keys, you'll need to ensure these are permitted. Essentially the strata docs should be read to ensure short-term rentals are permitted and to uncover any other way you or your guests might be impacted moving forward.
To review the strata documents for a potential purchase, contact us and we'll track them down.
3. Keep Abreast of any Provincial and Municipal Regulations
The ultra-low vacancy rates in Kelowna are forcing government entities, like Kelowna City Council, to increase the regulation of short-term rentals. Short-term rentals sadly deplete the long-term rental stock for those who need it. Now, even with permitted zoning, rules and regulations exist for short-term rental operators. If you look to operate a short-term rental, you now have to apply for (and pay for) a city business license which includes submitting a good neighbour agreement, a fire and safety attestation form, a parking plan, and preparing a safety and evacuation plan. You can learn more about the new city bylaw's here.
4. Learn More About Future Neighbours
Although the zoning and the strata might permit vacation rentals, consider how the other properties within the building (or complex) are being used. If only a few of the properties within a building are being used as vacation rentals, you might find owners are more likely to file complaints about your guests. Buildings or complexes that are primarily being used for short-term rentals might see fewer complaints with owners who have similar interests when it comes to their property.
5. Create a Marketing Plan
Consider your soon-to-be vacation rental like a mini-side business. Since you'll be competing with other vacation rentals and bigger entities like hotels, it's important to put some effort into marketing. A well-thought marketing strategy will help ensure you achieve the highest possible rental rate, a lower vacancy rate, and great guest reviews. As part of your marketing efforts, it's highly recommended you employ a professional photographer to capture polished photos of your space (once it's furnished and ready to go). Then, rather than being loyal to a single site like Airbnb, consider advertising your property on sites like VRBO and Home-To-Go as well.
6. Craft a Budget
Different from typical unfurnished long-term rentals, vacation rental properties have many more expenses to consider. First, buying a vacation property means outfitting the vacation rental with not just furniture but oftentimes linens, housewares (like utensils and small appliances), artwork, televisions and more. Just check out this vacation rental checklist to get a sense of what you might need. Then, aside from expenses like monthly strata fees and property taxes, you'll have to pay for utilities like electricity, gas, and cable/internet too. And, unless you love cleaning and laundry, add a regular cleaning service to your list of expenses.
It's important to consider your money management style with a revenue property - particularly short-term rentals. Keep in mind that certain seasons may be slow, leaving you stressed about income. It's important to find ways of levelling out cash flow so you're less impacted by the highs and lows or short-term rental ownership.
For a list of condo buildings in Kelowna with short-term rental zoning, read 'How to Airbnb your Condo'. If you're considering the purchase of a vacation rental, speaking with one of our condo experts would be the perfect place to start. Fill out the form below and we will contact you shortly.