Understanding B.C.'s 2-5-10 Year New Home Warranty
Posted by Mark Walker on Friday, April 12, 2019 at 6:37 PM
By Mark Walker / April 12, 2019
Comment
If you're purchasing a new condo or townhome in B.C., you'll be happy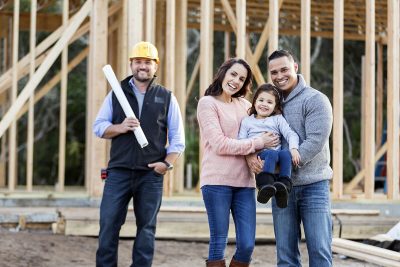 to know that the Homeowner Protection Act makes home warranty coverage mandatory. The 2-5-10 Home Warranty insurance is issued by a third-party and is the "strongest construction defect insurance in Canada".
What does Your BC Home Warranty cover?
Repairs and defects are covered under different time frames for the warranty, as outlined below. You should also note that insurance is on the home rather than the homeowner and transfers on re-sale.
Basic coverage includes:
2 years on labour and materials (some limits apply)
5 years on the building envelope, including water penetration
10 years on the structure of the home
2-Year Labour and Materials Warranty
Any materials and labour defect for the first 12 months for detached homes and non-common property in strata homes
Common property in a multi-unit, strata building for the first 15 months
For the first 24 months, your warranty provides coverage for defects in materials and labour for electrical, plumbing, ventilation, heating and air conditioning delivery and distribution systems.
5-Year Building Envelope Warranty
Your new home warranty includes five-year coverage for defects in the building envelope, including defects that allow water penetration and cause material damage to your home.
10-Year Structural Defects Warranty
For the first ten years, your warranty will cover structural defects, including defects in materials and labour that result in the failure of a load-bearing portion of the home or structural damage that impacts residential occupancy.
If you're planning to buy a newly constructed home in Kelowna, be sure to look for licensed professionals and ask about their 2-5-10 Warranty coverage.
If you're looking for more information on the BC New Home Warranty, reach out to us, we'll be happy to help. Visit us for information on the real estate market, buying and selling advice, local attractions, things to do, and community events.