Why are Strata Docs the Most Important thing when Buying a Condo
Posted by Mark Walker on Friday, March 20, 2020 at 11:32 AM
By Mark Walker / March 20, 2020
Comment
You might be in the market for a home and are considering buying a condo, or you might already own a condo and have just never bothered reading your strata documents. Like most legal documents, it can be a huge mistake to ignore your strata documents. In this article, we will have a look at what parts of the strata documents you need to look out for, and are critical for you to understand.
Here is a Checklist for you to Download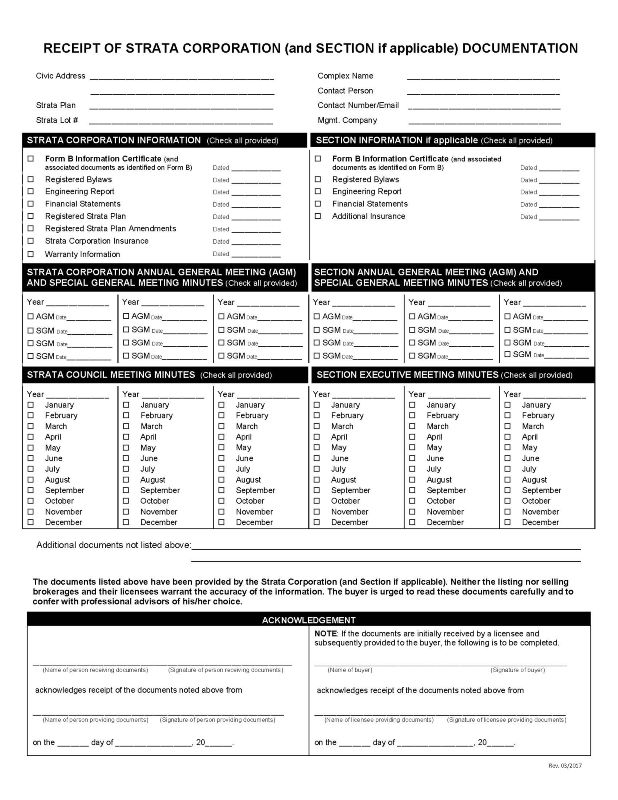 Many of these documents below contain the most relevant and essential information to know about a condo before you remove your subjects.
These documents will help you understand what to expect from your prospective unit, the financial health of the strata corporation, and what you are or are not allowed to do inside your unit. As such, this is hugely important to your enjoyment and financial future, so it is necessary you understand what your reading.
What is Form B
Form B lists the details of what exactly you're getting with your strata unit. So before you get any unpleasant surprises in the form of fees or missing features, it could be a good idea to read this form thoroughly.

Inside this document, you'll find details confirming things such as the strata fee, restrictions on rentals, and features like parking stalls or if the unit has a storage lockers. Financial information specific to this unit and building can be found here as well, like details regarding the contingency reserve fund or any levies or assessments owed by the condo in question.


What is an Engineering Report
Some strata councils will hire an engineering company to do an inspection at specific dates. The engineers they hire will look through the building for deficiencies and signs of premature breakdown that would be covered by the warranty. This warranty is usually called a 2-5-10 new home warranty (more information about warranties can be found here)

What is a Depreciation Report
This document will outline how the major components of the strata will function over time. Inside this document, you'll find information about what repairs and maintenance the building will need over time and how the reserve fund will cover them. You'll also find out if the reserve fund has enough money to cover the costs or if you can expect levies in the future.
It's not unusual that the lenders will require you to provide a depreciation report; if you don't have one, your financing options be severely limited. The thing to keep in mind should your building not have one of these, is WHY?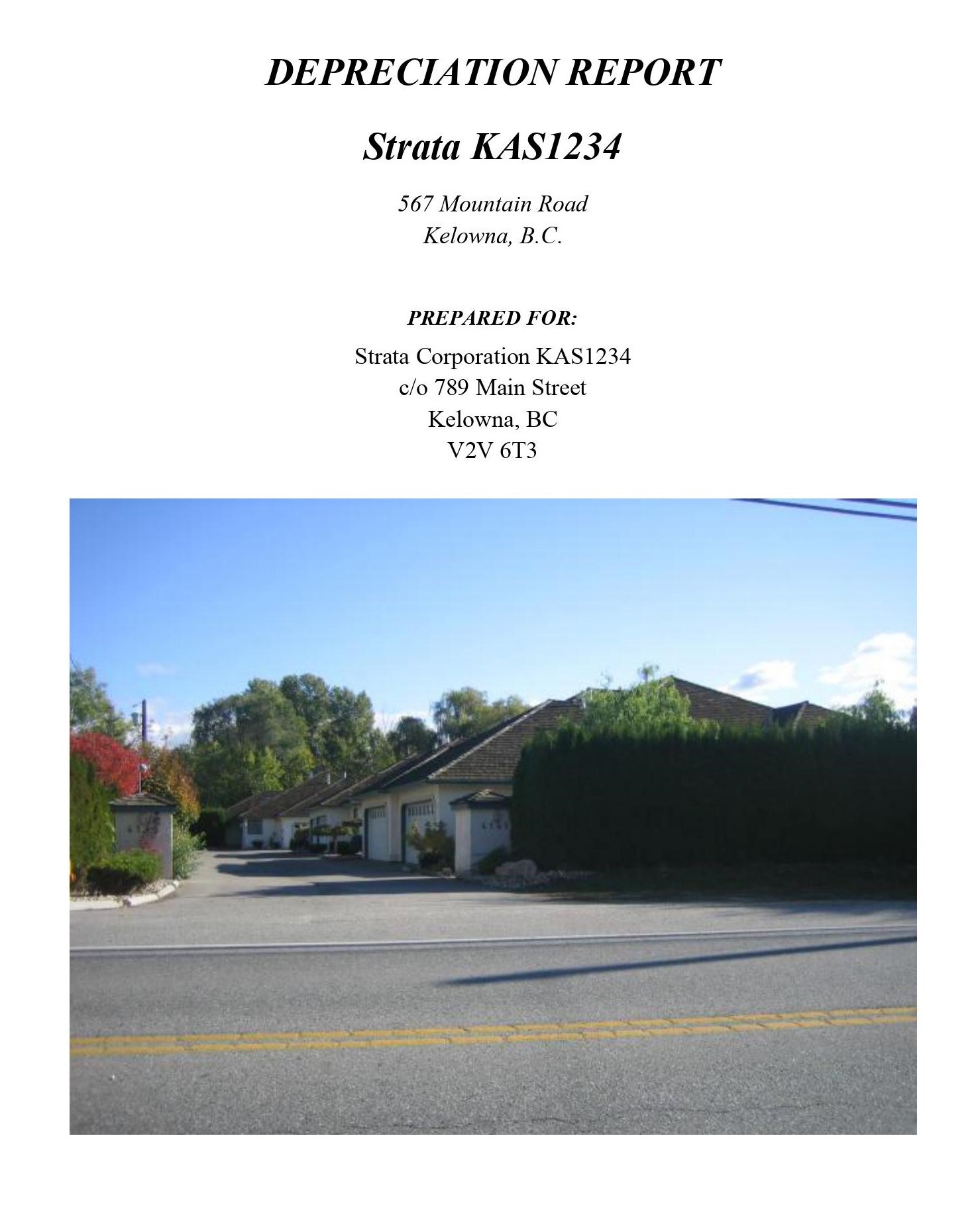 What are Strata Meeting Minutes
These documents will detail the meetings that have happened (usually monthly) by the elected strata council. It can include things such as complaints about rule violations, repairs and maintenance that have occurred and if the expenses are on target. Here you will also find past improvements to building features such as security, or crimes like car break-ins that have occurred.

Generally, you will get two years' worth of minutes, so there can be a lot of reading. If you want to get an idea of life in this strata, it's important to read all of them.


What are Annual General Meeting Minutes
These documents (abbreviated as AGM) will cover the past year and more importantly the future of the building's plan for improvements, the budget and anything else that is important or needs to be voted on by the owners. This is where you'll find out if the strata fees aren't enough to cover the building's expenses and will be increasing. You will learn about any improvements that were done, and if the schedule in the depreciation report is being followed. You will also elect the strata council for the next year.



What are Bylaws and Rules
This one is pretty straight forward, but that certainly does not discount its importance. Here you will find out what is or isn't allowed in this strata. These bylaws can affect investors in the form of rental restrictions, or families and individuals because there could be age restrictions.
For instance, it's becoming more common that strata's limit the number of units that can rent at any one time. As well, rules about things such as pets or modifications to your unit are common. Most of the time, renovations you may wish the perform will be subject to the permission of the strata.
Other information, such as parking restrictions or if having a BBQ, is allowed will be listed here as well. It's to know about these rules because violations could result in fines.


What are Special General Meeting Minutes
The meetings that happen because of emergencies or unexpected events are Special General Meetings. Compared to other items on the list, there aren't always Special General Meeting Minutes included. If there are Special General Meeting Minutes included, you need to pay extra attention to them because they could discuss significant issues with the strata.



What is a Strata Plan
A strata corporation is created to divide a building(s) and/or a parcel of land into separate components that are individually owned and common components owned by all of the owners.
The strata plan will show the separately and commonly owned components of the building(s) and/or land:
separately owned components are referred to as strata lots
commonly owned components are referred to as common property.
What is an Insurance Certificate
The insurance cover note should be used to identify the insurance deductible that the strata corporation must pay in the event of various losses caused by incidents such as fire or water leaks. If a deductible is high, particularly for water issues, a buyer should be encouraged to make further inquiries of the seller as to the number of claims that have been made and the reason for the claims
With the recent issues surrounding strata insurance in BC, I highly recommend that you purchase deductible insurance coverage alongside your content insurance. If you have any questions about the strata's insurance, you should contact an insurance agent to verify if the building has appropriate insurance coverage.
If you have any questions about Strata Documents, I'm always a call away.