Course Profile: Mission Creek Golf Club
Mission Creek Golf Club
1959 K.L.O Road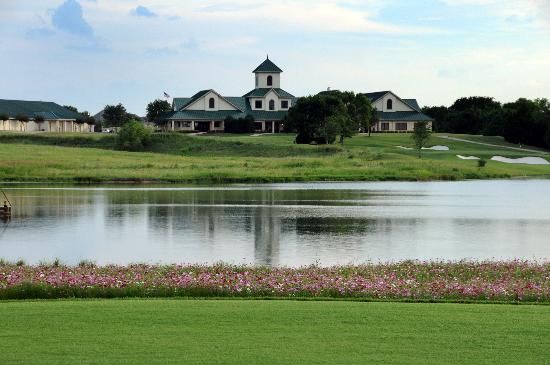 Kelowna, BC
V1W 2H8
Tee Times: (250) 860-3210
Fast Facts
Total Par: 61
Total Yardage (blue scorecard): 3873
Total Yardage (white scorecard): 3636
Total Yardage (red scorecard): 3307
Rating (men): 59.6
Slope (men): 87
Rating (women): 58.3
Slope (women): 90
Price (nine holes): $26
Price (18 holes): $37
Cart rental: $29, although prices may differ depending on when you visit the course
Lessons: $40 per hour
Course Introduction and History
The Mission Creek Golf Course is right in the heart of Kelowna and can be found on the border of the Mission Creek Greenway. Mission Creek is a semi-private course where the dress code is simply shirt and shoes required—a dress code that one should hope for in much of daily life! The course is peaceful and tranquil; it could be compared to a nature walk through a state park because of the number of beautiful trees and natural growth. There are, of course, a number of ponds and streams to look out for, but these waterways are home to birds and wildlife, which are a gorgeous addition to the course. The course is known for its walkability, and you should be able to complete an 18-hole round in fewer than three hours. If you are looking for a shorter course, or are intimidated by long courses, Mission Creek is the place to practice. With few holes that stretch more than 300 yards and many within the 100+ range, the course will allow you to move through with confidence.
Amenities and Services
The Mission Creek Pro Shop is your one-stop shop for clubs, pull carts, power carts and a wide range of other golf goodies. Mission Creek has a putting green that will help you sharpen up your shot in a real setting. To really give yourself the edge, talk to a qualified golf instructor on site. There is also a full-service clubhouse on site that is great for hosting tournaments, and Duffer's restaurant is a favourite with locals who want to eat great food and enjoy top-notch entertainment. If you're looking for a spot to enjoy a banquet dinner or wedding reception, try the upstairs lounge.
What Makes Mission Creek Golf Club Special
Mission Creek is a small, executive course known for putting on company tournaments that locals and visitors alike enjoy. There are tournament packages available for companies or organizations interested in putting on small (10-30 guests) or larger (30+ guests) tournaments at the course. While Mission Creek is not famous for holding masters' tournaments or any of the big, grand events seen at other courses, this close-knit community is best known for making its members and visitors feel welcome. If you've ever felt like a golf course was too insular and highbrow for your tastes, try Mission Creek. It's a beautiful course maintained by excellent staff, but you won't be made to feel like you're on the outside of an exclusive club.
While playing the Mission Creek Golf Club course will usually cost you $26 for nine holes and $37 for 18 holes, there are a few ways to get onto the course cheaply—on Mondays, Tuesdays, and Wednesdays. Monday's special is 4 for the price of 3 afternoons, Cheap Tuesday drops prices (nine holes will set you back $23 and 18 holes $31), and Wednesday is Men's Night from 3-6 PM when $26 includes green fees and prizes.
Mission Creek is a stunning, picturesque golf course with plenty to see and do, both on and off the course. This beautiful, well-maintained course has much to offer the casual golfer and top player alike; no matter your level of commitment or skill, Mission Creek has something for you. Golfers will love the course's challenging 18 holes, and non-golfers will love the gorgeous scenery and tasty food on offer. Many people call this fine course their golfing home, including locals, people new to the area who are settling in, and even some visitors who come to the Kelowna area on a regular basis. If you are looking for a Kelowna golf course to check out, find them online at missioncreekgolf.com.
If you are new to the Kelowna area and are interested in things to do, visit our blog. There you will find information on the best events and things to do in Kelowna, as well as a few hot tips on how to buy a great condo.