Course Profile: The Quail at Okanagan
The Quail at Okanagan Golf Course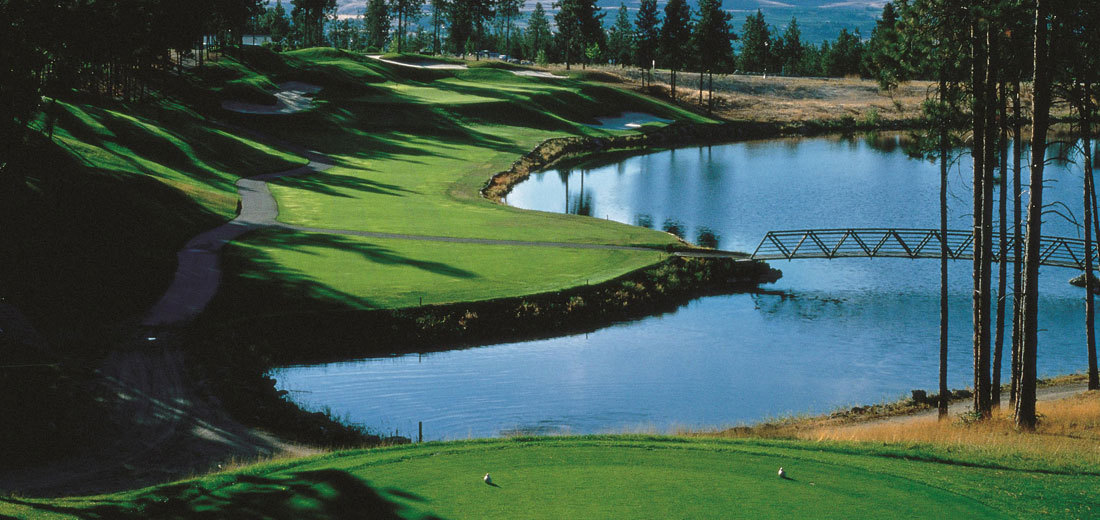 3200 Via Centrale
Kelowna, BC,
V1V 2A4
Phone: (250) 765-5955
Fast Facts
Total par: 72
Yardage: 6,794
Course Ratings and Slopes:
Men: Black: 70.1/127
Gold: 72.8/136
Silver: 67/112
Burgundy: 63.3/108
Ladies: Black: 76.8/139
Silver: 72.4/127
Burgundy: 68/116
Cart fees: $42
Green fees: $114
Dress Code: Proper golf attire
Course Introduction and History
The Quail was built in 1994 by renowned golf course designer Les Furbes. It is a public Kelowna golf course and includes 18 holes. In addition to the course itself, you'll also find a driving range and putting green. There are also rental cars and trolleys offered for those who wish to use them. You'll need a certain level of skill for some of the holes on this course, particularly because it comes with elevation changes that are quite dramatic. In addition, you'll find multi-tiered fairways and even some rocky bluffs.
Amenities and Services
If you're on the lookout for anything that has to do with golfing, you'll find it at the pro shop. Anything from equipment to accessories for the game can be found there for purchase. If, on the other hand, you'd prefer to rent, there are items for that as well. In addition, you'll be able to find clothing items, such as outwear and footwear. Lastly, for the fun bit, you can also find souvenirs and other fun items. When you shop there, you'll be received by very knowledgeable staff. However, this isn't the only incentive. You can also earn GolfBC points, which can be redeemed for free rounds of golf.
If you think your skills need improvement, or if you're a beginner, there are lessons available for you. You can either be taught by the director of instruction or by a GBC Golf Academy Instructor. For private lessons with the director of instruction, the prices for single lessons, a series of 3, or of 5 are $125, $275, and $400, respectively. With the golf academy instructor, the prices are $85, $225, and $300, respectively. You can also opt for semi-private and group lessons, which are $75 per person for 2 students with the director of instruction, or $60 per person with the GBC golf academy instructor. The more people in your group, the lower the price per person. Finally, if you'd like to participate in one, two, three or four days golf school, the prices are $300, $550, $750, or $950, respectively.
Becoming a member will allow you the privilege of practicing on your own. As such, you could take advantage of the double-ended facility that contains practice greens and bunkers. By joining the club, you'll also benefit from numerous other privileges, such as the 7-day advance booking privilege.
At the end of a busy day, you might find yourself hungry for some good quality food. If that's the case, Sarazen's Restaurant is ready to receive you. The menu is filled with delicious options that will certainly satisfy your hunger. For starters, you can choose between dry ribs, calamari or nachos, to name a few. For mains, you can dig into a juicy New York steak, wild salmon, or chicken and ribs. These are just a few of the mouth-watering options on the menu, so be sure to inspect it closely.
Finally, though the Quail course was created for golf, golf is by no means the only thing that can be enjoyed there. If you'd like to host an event, such as a banquet or a meeting, this course will provide you with the perfect location. Not only is it large, but it's also absolutely beautiful; many Ponderosa Pines are located right at the edge of the 384 greenery, providing the ideal delimitation. The location can comfortably fit as many as 250 individuals, who will be taken care of by friendly staff.
What Makes the Quail Course Special
This golf course hosted the Ping Canadian PGA Club Professionals Championship in 2002, when many pro golfers and fans had the chance to admire everything the course has to offer. Many players have declared that their favourite part of the course is the 408 yard hole that finishes it all off. This particular hole sits quite close to the edge of a lake, making the experience not only more visually appealing but also, more exciting.
The Quail golf course is only a snippet of what Kelowna has to offer. If you'd like to learn more about the region, or if you're interested in Kelowna Condos, be sure to visit our blog.